"Just take a break and recharge the battery after we have been thru after IRMA," said my friends from SABA in March 2018 to me. I so much needed a break after Hurricane Irma, but somehow I just could not leave the island, because it felt like I would let the people of St. Maarten | Let St. Martin down, since there was just soo much to do here, how could I walk away, just so that I can take a break, while others are in need? But then there was a spontaneous opportunity in March 2018: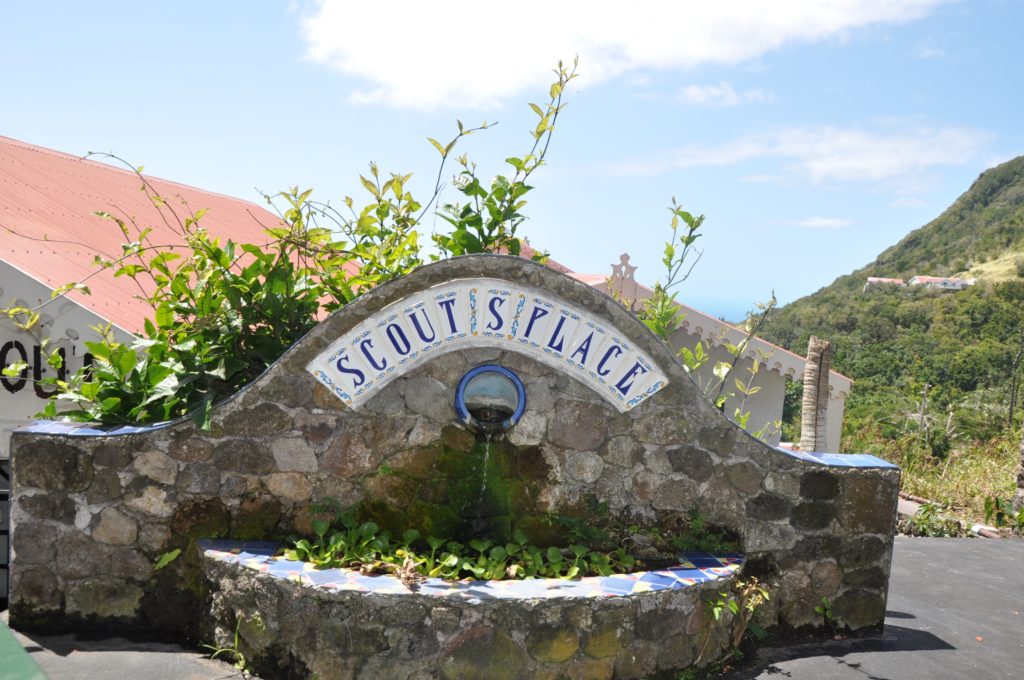 We had been in contact with other German Expats, who live in Saba, for quite a while before Irma. In March 2018 Barbara (54) and Wolfgang (62) Tooten told me, that Saba was up and running again, but had no visitors, since our airport was down. St. Maarten was still looking not quite well and we had been shoveling and cleaning for months. Our friends talked me into coming over and stay over night at their hotel SCOUTS PLACE.
A flight was booked at WINAIR and the "Twin Otter" took off on an early morning in March 2018 to neighboring island SABA, also called "the unspoiled queen".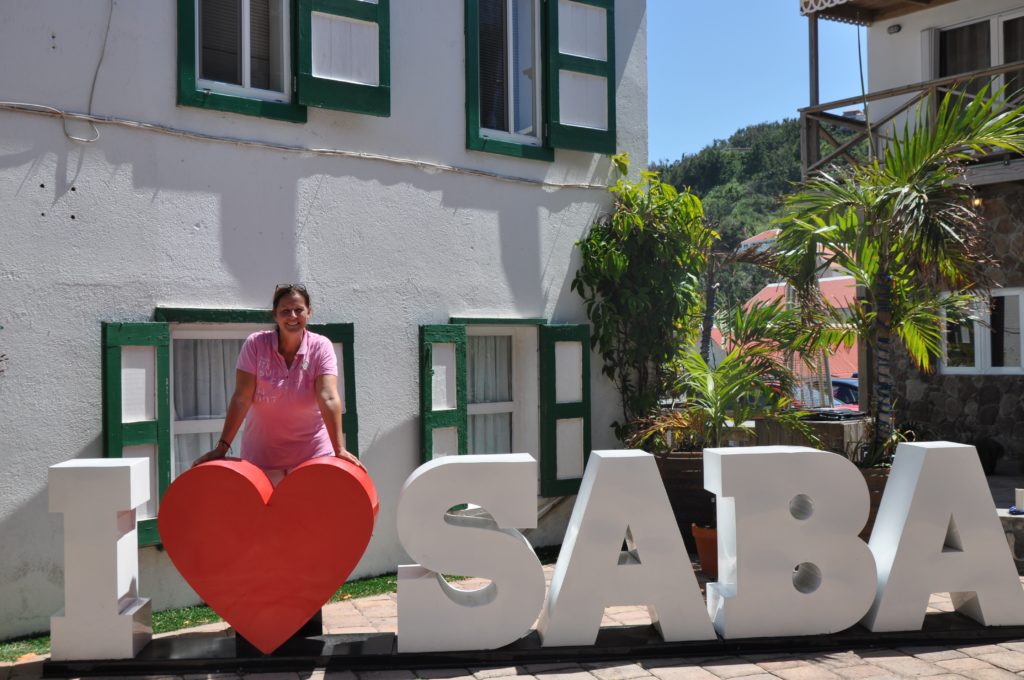 The island rose majestically from the dark blue ocean 877 meters up in front of our plane and after 12-minutes we were landing at Juan E. Yuarchin Airport, one of the most difficult airports in the world. A 400-meter-short runway at the bottom of the island demands the best skills of any pilot. The airport was opened in 1963 and the landing was a real experience! An absolute highlight! I loved it!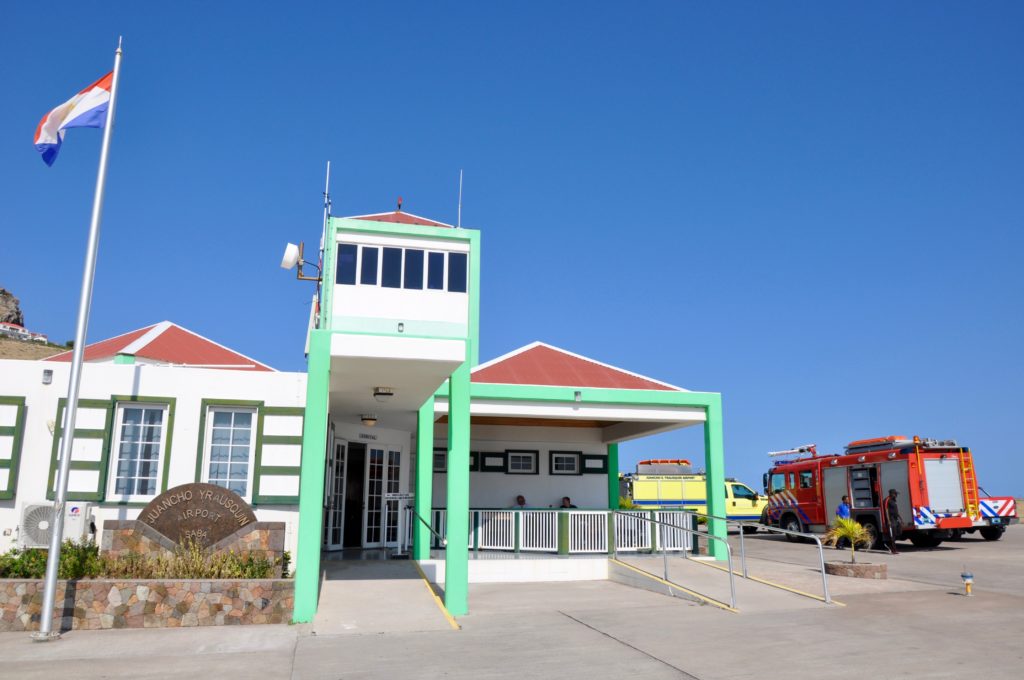 After arriving at the airport, boarding, followed by a very quick check at immigration, finding a taxi was no problem and we went to Windward Side, one of the 4 inhabited neighborhoods in SABA. Along with Windward Side there are The Bottom, Zions Hill and St. John.
Saba belongs to the Netherlands and has voted to stay within the Netherland in 2010 by referendum. The currency, however, is the USD. Although Dutch is the official language, we have heard only English as the everyday language. There are about 2000 people living on the island, ia. 400 students of medical university.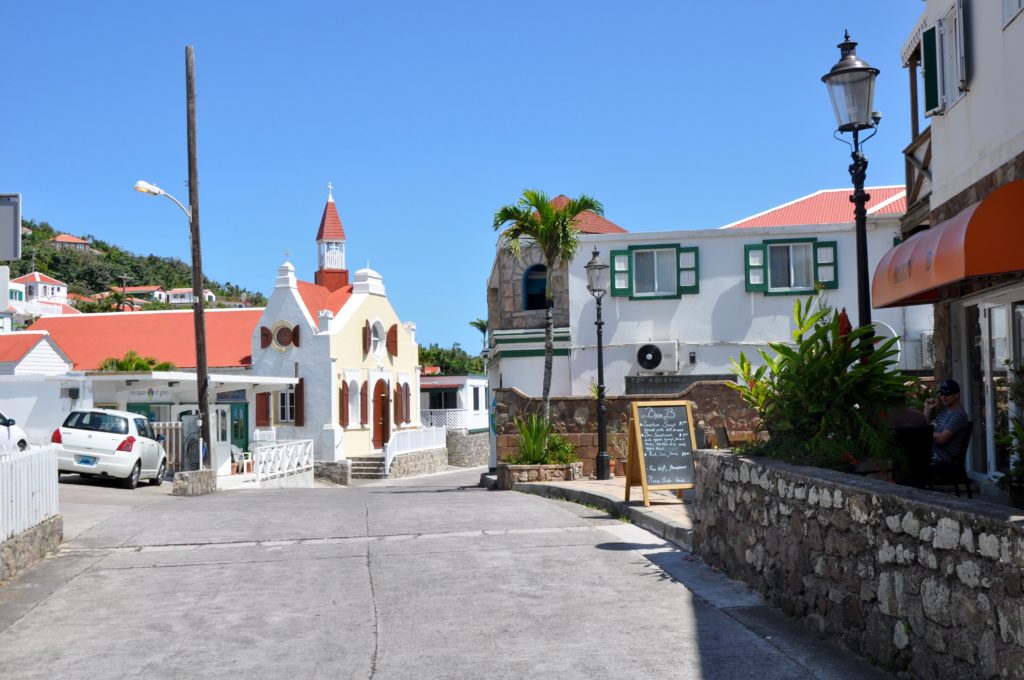 The island volcano Mount Scenery rises 877 meters above sea level and marks the highest point of The Netherlands. The island is the smallest inhabited island within the Netherland Antilles with 13 km2, but it has a lot to offer! Tip: You need an adapter for 110 volts
In addition to diving and snorkeling, the island is known for its hiking trails. On the dormant volcano there are 8 different vegetation levels and the lush green in contrast to the rocks and the mountain character as well as the deep blue sea, makes the island so peaceful.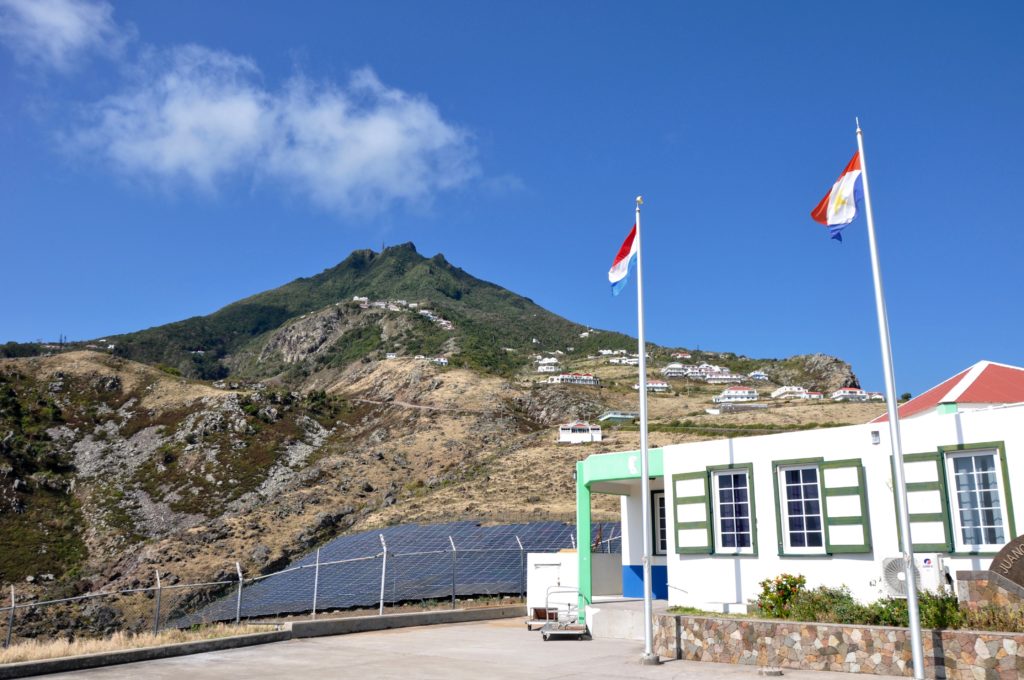 Saba's Marine Park is one of the best diving spots in the world. You can feel the positive energy of this patch of earth immediately after arriving at the island. A unique experience!
When I arrived at Scout's Place Hotel I was already expected and led to the terrace. What a view! What peace! What greenery! I was overwhelmed by the beauty and magic of the panorama and suddenly realized how much I missed seeing something else but devastation since Irma. It was a very emotional moment.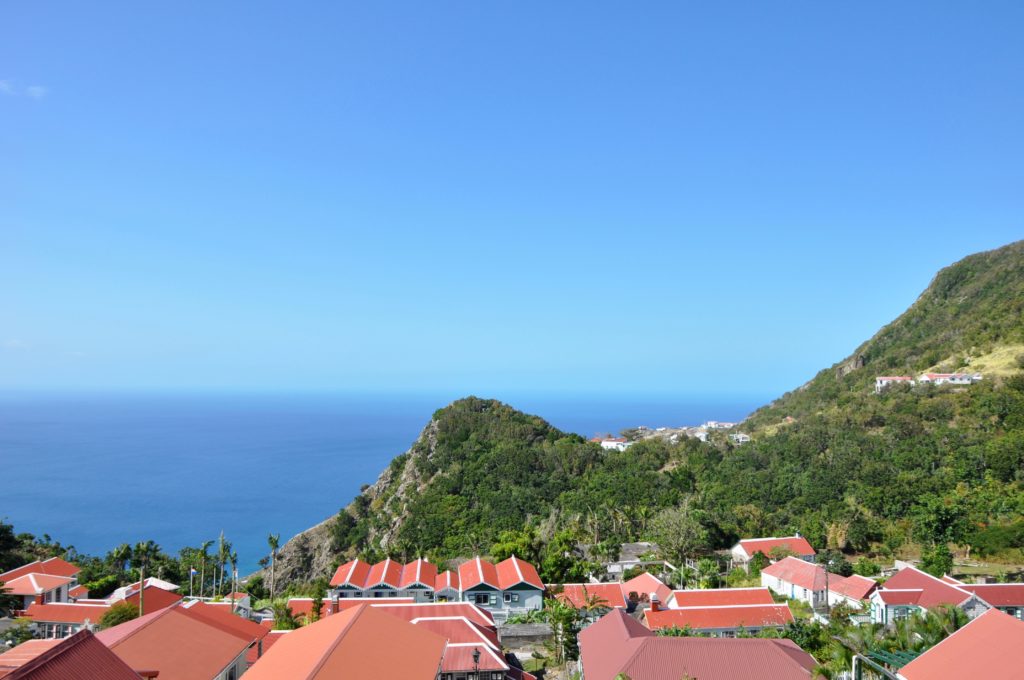 The welcome by Wolfgang and Barbara was warm and friendly. You feel immediately welcomed by them. They run Scouts Place and rent out other guesthouses as well. You can immediately feel how passionate they are about their work. They emigrated almost 20 years ago and have acquired another property The Pyramid House that they have also shown me. The Pyramid House has also a wonderful view and is a very unique location!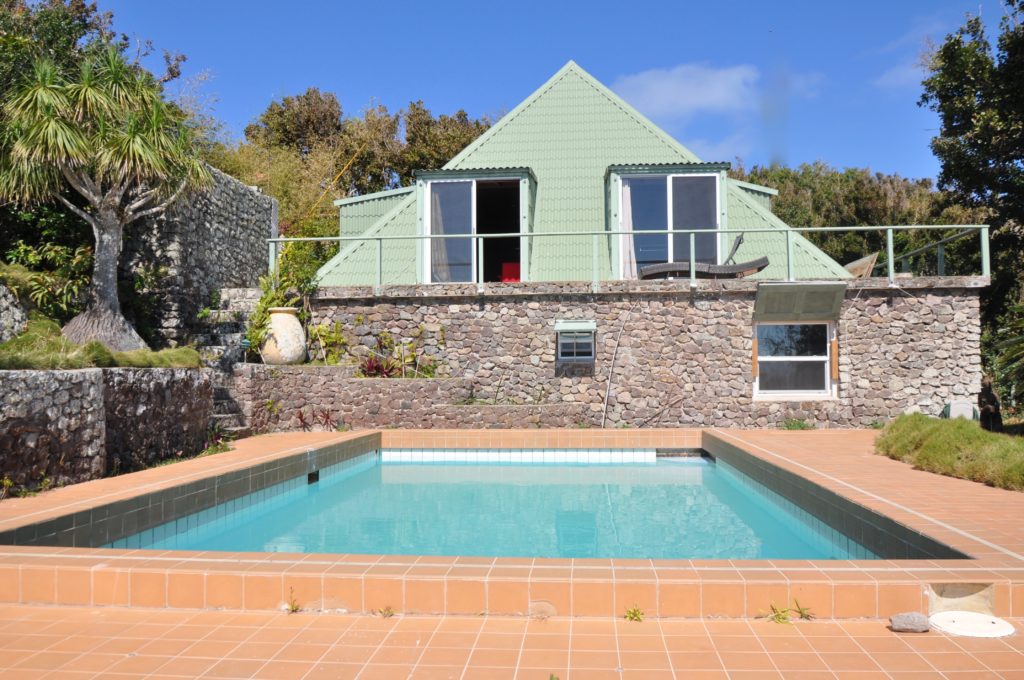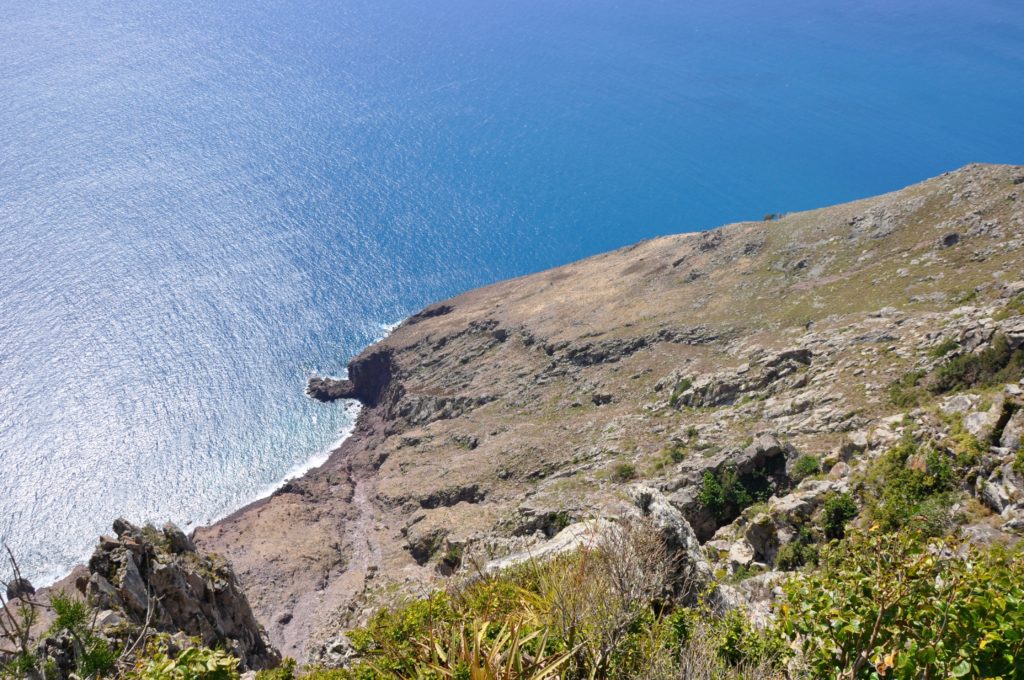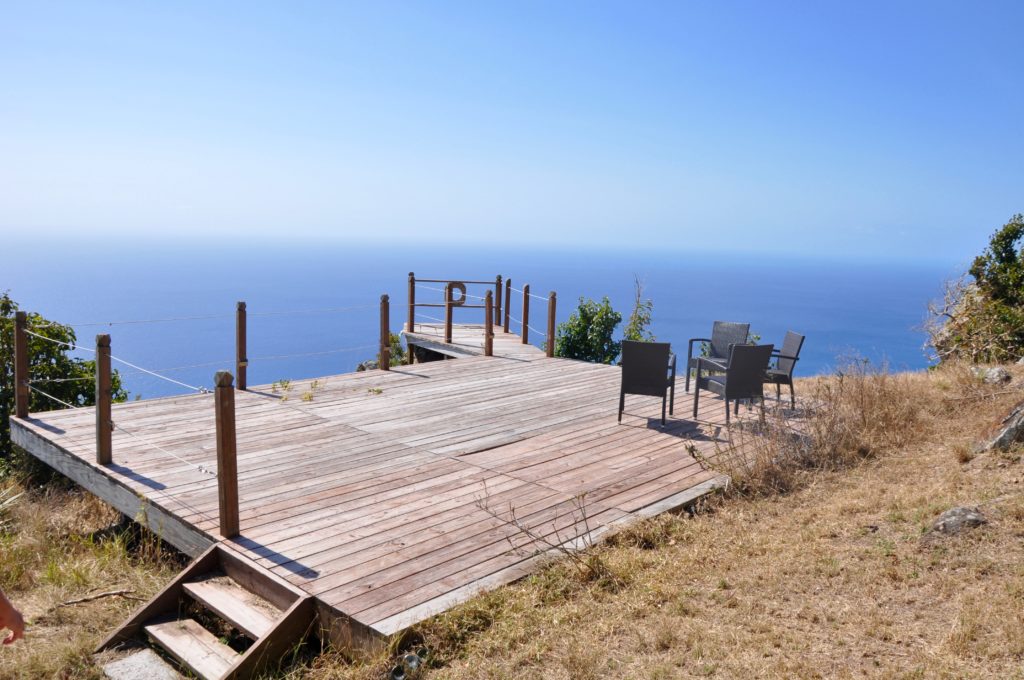 From The Pyramid House you have fantastic views towards St. Eustatia and St. Barth and also to Booby Hill and the airport . Wolfgang then explained about the future project a path through a landscaped Zen garden in the middle of the rainforest and Barbara explained the meditation circle. Here, at this magical place, you can take yoga lessons, meditations, celebrate weddings, honeymoons or simply spend wonderful vacations. Here you can relax completely. This place is magical!
Then I was brought to my room at Scouts Place. A spacious, clean double room on the upper floor with beautiful views, refrigerator, coffee maker and bathroom. The mattresses and pillows were very pleasant! You are able to sleep very well.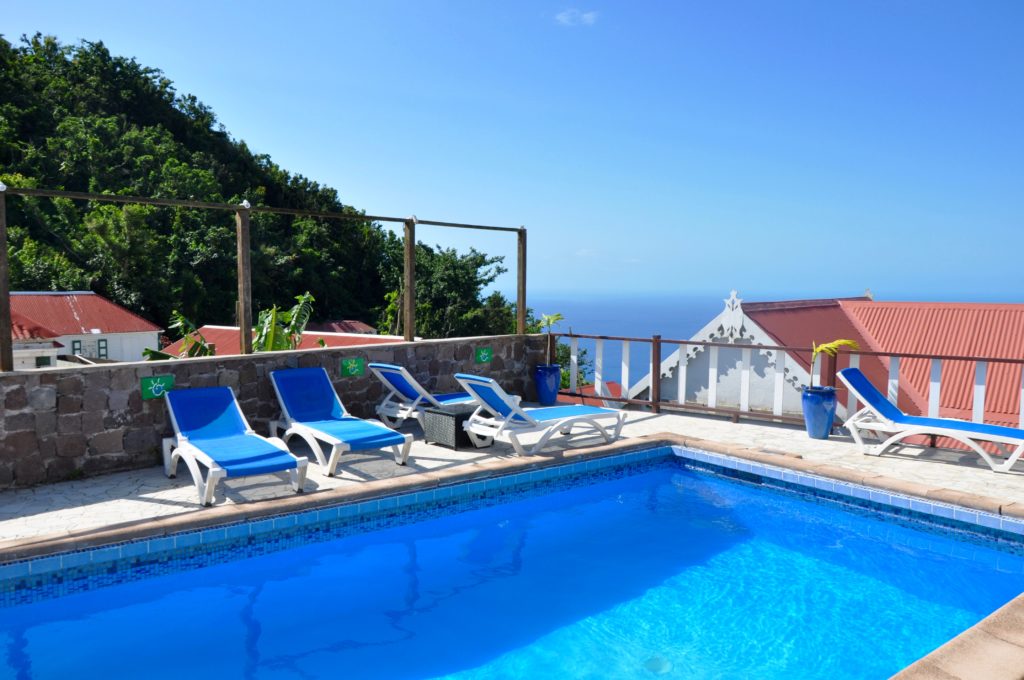 Within walking distance of Scouts Placeare restaurants, shops, supermarket and the tourist office. Windward Side is a bit higher up and therefore has a nice breeze. It seems advisable to take long pants and sweaters, as it cools down to 25 degrees after sunset. It is hot during the day, but very pleasant due to the light wind. Caution: Apply Sunblocker, as you do not notice how the sun stings.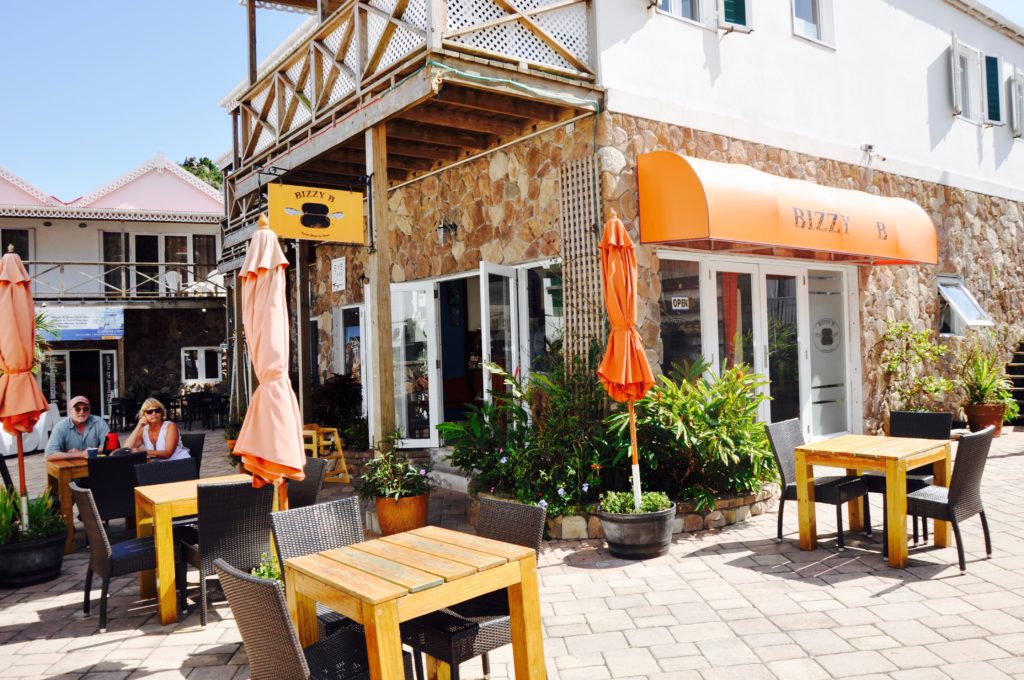 The climate is overall very pleasant on the island. It is not sticky or too hot. The rich vegetation and the underwater world invite to numerous hikes or dives. Both, nature walks and dives are among the most unique in the world. Boredom does not come here. Wonderful restaurants are waiting for you as well. Try wonderful dinner at Chez Bubba or lunch or dine at Queens Gardens Resort & Spa.
Especially striking is that the people are super friendly and helpful. Everyone offers to help further or explain something about the island and its inhabitants. You can always get a ride offered. Hitch hiking is perfectly normal here.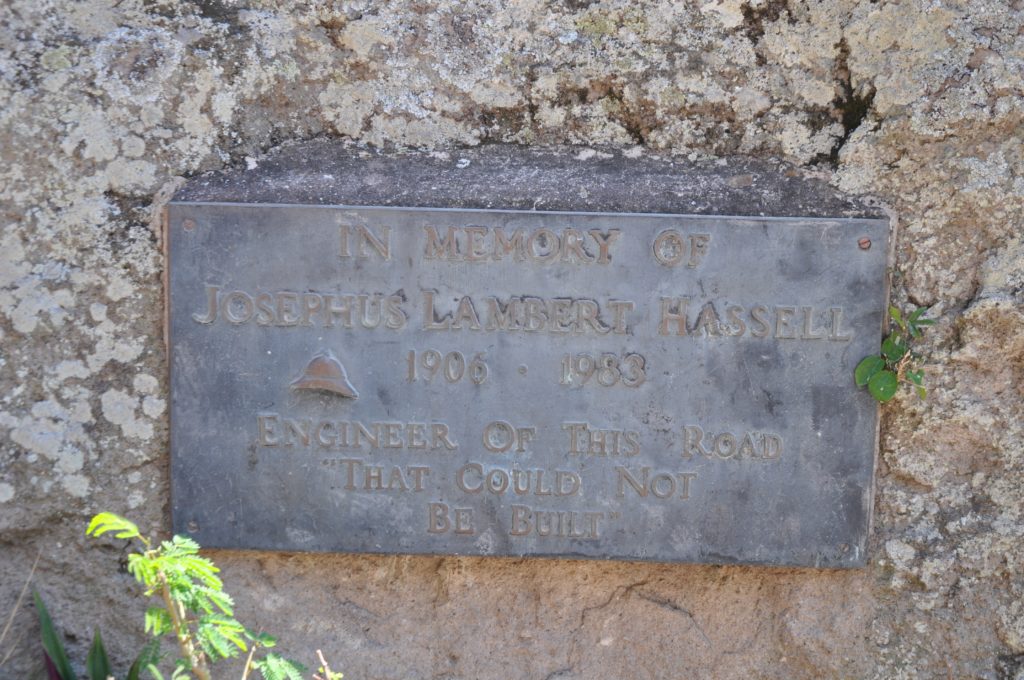 There are about 1000 cars on the 14.5-km-long road "The Road", which leads from the harbor in "The Botom" to the airport in "Cove Bay". This road which could not be built, it was said by European engineers in 1930, until Josephus Lambert Hassell had the courage to tackle this project. Since then, "The Road" is also called "The road nobody wanted to build". A roadside monument between Windward Side and St. Johns recalls it. More information about the construction of the road …to be continued…